Qwik Jokes will show a new joke and put a smile on your face every time you open a new tab to search the web.

By installing the Qwik Jokes desktop extension, your browsers new tab will be replaced and show Bing search results.

Let Qwik Jokes bring some laughter to your day. Because a day without laughter is a day wasted.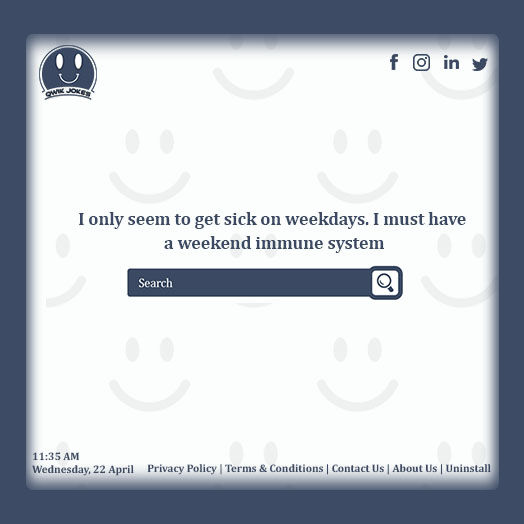 By clicking 'Download' below and then 'Add to Chrome' in the Chrome Web Store, you are accepting and agreeing to install the Qwik Jokes extension as your browser new tab, with search results by Bing, and the Privacy and Terms of Use.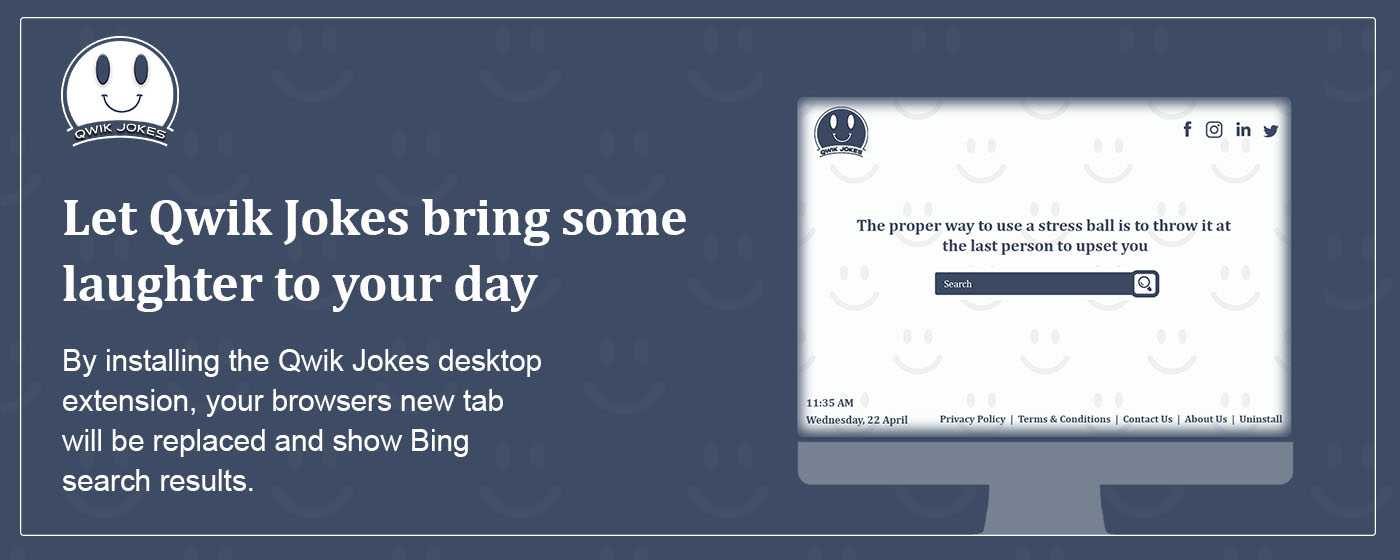 Mosaic Digital provides advertising & publisher solutions powered by machine learning and artificial intelligence. Our experienced team have a proven track record in delivering superior engagement and return on investment for our clients. We work with brands, agencies and publishers, applying structure to your content and smart analytics to deliver actionable insights and deliver greater relevance, efficiency and ROI for your business.
Contact Us
Feel free to get in touch with us for any support or questions.
Mosaic Digital Pte Ltd
1 Coleman St #10-06, The Adelphi
Singapore 179803